Our Team
serving Jesus - serving you
A dedicated team...
Rector, Rev. Canon David Bowers and his wife Judith are now joined by Rev. Peter Fewings, as Associate Priest. Rev. David Powe joins the team in October 2017. We pray God's continuing blessing on their ministry among the churches of the Benefice and the communities they represent in Sodbury Vale.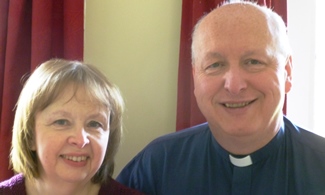 David Bowers writes:
I am married to Judith, who works as a nurse, and we have two grown up children. We are both from Salford and I studied Theology at Manchester University before working for three years as a civil servant for the Home Office. I trained for ministry at Wycliffe Hall, Oxford and was ordained in Manchester Cathedral in 1984 before spending 14 years in the Manchester Diocese, working in Wythenshawe, Bolton and Rochdale. In 1998 we moved down to Gloucestershire and I became Associate Director of Ordinands for the Gloucester Diocese and Vicar of six rural parishes near Tewkesbury. From 2008 until 2016 I worked as Vicar of the Churnside Benefice near Cirencester and that included a chaplaincy role with the Army at the Duke of Gloucester Barracks in South Cerney.
Since 2012 I have also been the Link Officer for the partnership between Gloucester Diocese and the Dornakal Diocese in the Church of South India. This involves occasional visits to India and occasionally arranging for Indian clergy and lay people to come to spend time in our diocese. I have also organised the annual youth trip for 16-19 year olds from the Gloucester Diocese to Dornakal and Bangalore.
Another important element of my work in recent years has been in encouraging the involvement of all Christians in the work and ministry of the church and in developing collaborative teams, as well as helping individuals to explore their discipleship and vocation.
Judith and I enjoy travel, walking, entertaining (especially cooking Indian and Italian food), cinema and music. Our musical tastes range from opera and classical to rock and we enjoy going to concerts. My personal interests include sport, especially rugby, football (a lifelong Manchester United supporter) and cricket, as well as literature, including Indian authors and detective novels.
Peter Fewings writes:
I am delighted to return to Sodbury Vale after finishing my curacy in Wickwar. Most of you know me, but for those who don't, I was born in Newcastle and I spent nearly 10 years in Africa, 4 of them working in Zambia. Before I became a priest I worked and lectured in construction project management. Most recently I helped to build a new church for 550 people in Stoke Gifford. It. I still author technical books on construction.
I am married to Lin who is a librarian and a spiritual accompanier. When I was in Wickwar Benefice I was involved in lots of children's and school work and had some responsibility for Hillesley parish. I also completed the mission-shaped ministry course and worked in Eastwood Park prison on placement. We are both looking forward to coming back and renewing and making new friendships with you.
I feel called to ministry to serve all people in the four parishes with a particular heart for those who are on the fringes of our church and communities. I want to make the cure of souls relevant to all and welcome all into our churches and listen to those who rarely cross the threshold.
People's lives encounter different phases, some harder than others and when people are ill, have a baby or have someone die, they often look for spiritual comfort that we can offer as a church fellowship. I want to encourage myself and others to do this. I shall be working with the 'together' home groups and encouraging nurture groups and shared pastoral work to reach out to people in their homes and work places and the frontlines of where we meet others in the everyday of our lives.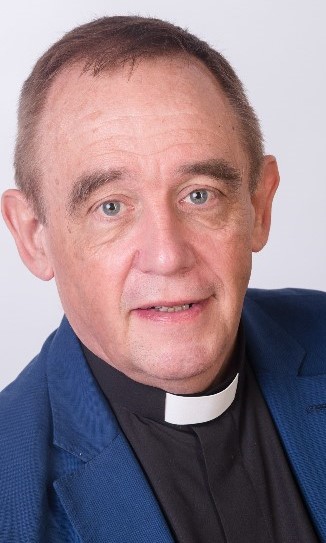 David Powe writes:

Born in London and brought up in Northern Ireland, I spent my early career in management. I then trained at Wycliffe Hall, Oxford for the Anglican ministry and after a curacy moved swiftly to prison chaplaincy. I served in Belmarsh, Lewes and Bristol prisons which are all challenging but rewarding experiences.
For many years, I have preached in a wide range of churches and other venues and am now a regular contributor to Premier Praise radio's Christian messages.
In a society that appears to place its trust in transitory themes and values self-interest and advancement, it is good to be part of the Christian church which seeks to live a life of service and spread the good news of the gospel story.
Hilary Holder
Hilary serves as the Nominated Person in the Benefice. She is the person to contact if you wish to express concern about suspected abuse of a child or vulnerable adult. Her responsibility extends to safeguarding in its various dimensions.