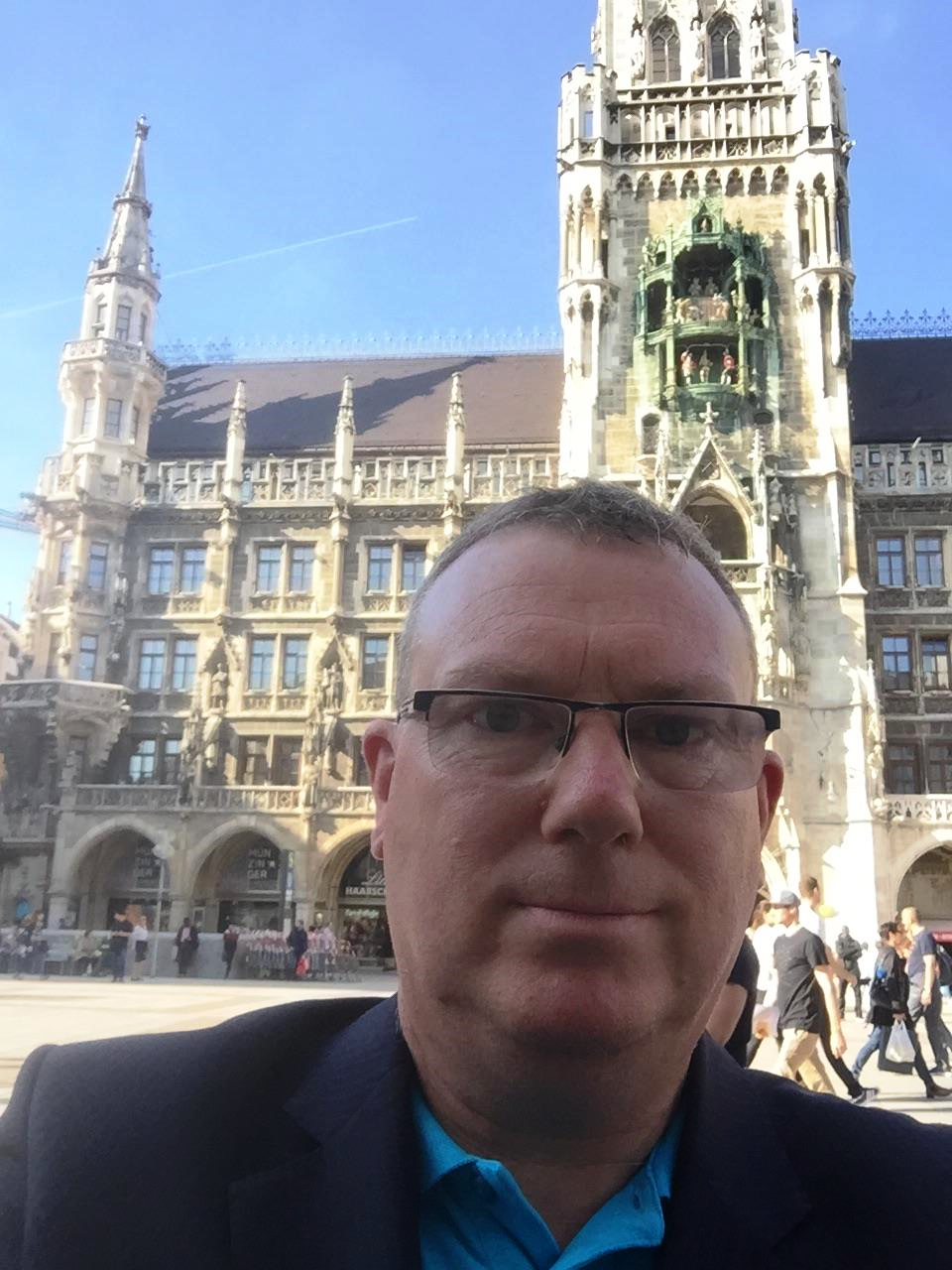 Jonathan Crow 19/06/1964.
Jonathan was born in Paisley and moved to Alton Hants at age 3 where he grew up. He started piano at age 6 and started composing at age 11.
His first piece The Butterfly was composed in Charles Wesleys house in Bristol where he lived one year. Jonathan moved to Manningtree in 1976 and continued piano lessons with Marjorie Gosling taking his grade 8 piano at age 16, his dream being to be a concert pianist. He composed for the school orchestra and learnt viola, and his composition "Sound of Islay" was performed there. Jonathan also learnt his love of cello with his piano teacher who was also an accomplished cellist, performing many piano and cello duets.
Jonathan attended the Gilberd School in Colchester and learnt organ under Duncan Godwin his music teacher. At 16 he was appointed church organist and choirmaster at St Lawrence Bradfield which he still remembers with affection. He wrote a choral setting of Psalm 130 "Out of the depths" which was performed by the Stour Choral Society under David Shearmur. Jonathan read music at Bristol University between 1982-85 and majored in the organ under his tutor Nigel Davidson.
Jonathan moved to Bath working in Bath RUH then spent 12 years in London where he played the organ at a number of churches and gave numerous organ recitals. He even performed on Radio 4 and on BBC. After passing grade 8 organ, he studied for ARCO at St Brides Church, Fleet Street.
In 1996 Jonathan moved with work to Bristol and was organist at Hanham Methodist Church and Longwell Green. At this time he composed a musical Dare to Hope about the Exodus story which he had performed in Bristol.
In 2000 Jonathan worked in Croatia and on his return to UK moved to Plymouth where he was appointed Director of Music and organist at one of the top churches there. He wrote another musical Garden of Eden which he had performed.
In 2002 Jonathan moved to Yate and played the organ at St Swithun, Leonard Stanley, soon after becoming organist and choirmaster at St Johns Chipping Sodbury where he remained until 2012. He then had a 4 year contract in Munich where he sang with 4 choirs.
He started work on his Requiem in summer 2015 finishing it in summer 2017. Jonathan returned to Yate in 2016 and returned to his former position at St John's Chipping Sodbury. He joined the Yate Choral Society and regularly sings at Wotton-under-Edge for Evensong. Jonathan has also taught piano and organ but performance and composition are his main interests.
Jonathan performed in the Bristol Eisteddfod this year at St Monica's. He particularly enjoys playing Bach on the organ as the parishioners know only too well and recently arranged a music day as part of the Chipping Sodbury Festival.
Jonathan had the Pie Jesu movement from his Requiem performed at St Johns in 2016 and will have the Sanctus movement performed by the Yate Choral Society on 21 October 2017 at St Mary's Yate, with a full performance planned for Wotton under Edge on 10 March 2018.
Return to