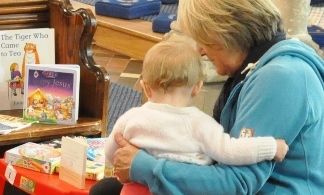 Mothers play a very special part in all of our lives… How often we find celebrities giving thanks to their mothers when they receive awards.
Saying 'thank you' is part of our culture and we need to preserve it. Our mothers, especially, deserve it – and our thanks, love and appreciation.
At St John's Church, Chipping Sodbury next Sunday morning March 6th at 9.30am we have a special Mothering Sunday service – and we invite you to join us.
And bring your Mum – if she is still around…!