New Home - New Start
Welcome to our Neighbourhood!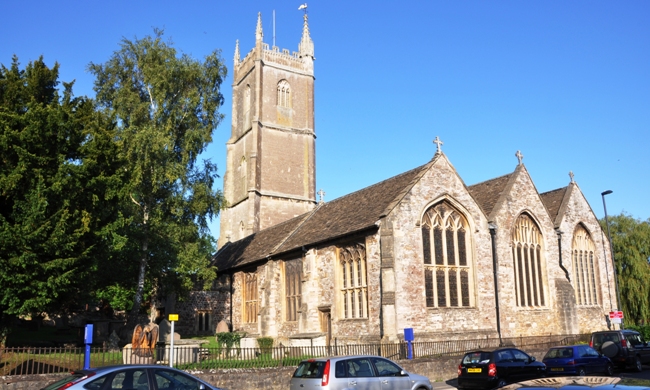 St John's Church is a community of all ages – from babies through to the more seasoned folk who are 90 years old or more… Whatever your age we give you a warm welcome and encourage you to become part of our church community.
Come along and see…
We have a variety of worship services:
1st Sunday of the month: 8am Holy Communion; 9.30am All-Age worship
Other Sundays: 9.30am Parish/Family Communion and Sunday School
Thursdays: 10am Holy Communion followed by Coffee Shop
Some of the other things we do:
StorKies – Tuesdays at 9.10am in church – a pre-school group for children and carers with an emphasis on developing literacy.
Pastoral Care – home and hospital visiting;
Home Communions; bereavement visiting; baptism fun days
Growing in our Christian faith – meeting together in small Home Groups and a group where you can start to explore what it means to be a Christian; prayer groups
Tea 'n Chat – the 4th Tuesday of the month at 2pm in the Church Centre (opposite the church in Wickwar Road)
Schools' work – we are actively involved in our primary and secondary schools
Missions – serving and supporting others here and abroad (Foodbank, Street Pastors, overseas missionaries and agencies, Traidcraft, etc.)
Provide services to the community
Staff Team: Canon David Bowers (Rector),  The Rev Peter Fewings (Associate Priest)
What's On? The right hand sidebar on the Home page displays a calendar for the current month and scrolling over any date reveals what is taking place in St Johns and also the other Benefice churches at Old Sodbury, Little Sodbury and Horton. An external web-site is also very useful in keeping you informed of what is going on in Chipping Sodbury.
Want to talk with someone? Or perhaps you would appreciate a visit? No problem, please contact the Church Office (01454) 325160 or use the Contact Form.
Feel free to browse this website where you will find heaps of additional information – or use the Search box on the Home Page. You can also follow us on Twitter or Facebook.