what a beautiful world...
reflecting a Creator we can know...
welcome to Sodbury Vale Churches...
trusting God for our future
It's Crib Festival time at St.John's Church, Chipping Sodbury!… Our Theme this year was "Jesus – Prince of Peace". Did you see the dove hanging around outside? See details 
Now our thoughts turn to our special Christmas services over the next two weeks. We have Carol services, Christingle services for children – and a special midnight service on Christmas Eve. See panel…. or click here to download.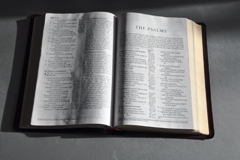 Need some help in knowing how to get started with reading this amazing book?
Click here for special help from the Bible Society.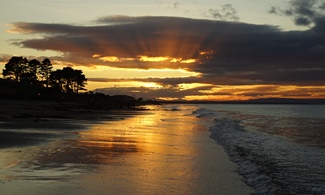 Our SVB organist Jonathan Crow has been inspired to write his own Requiem – Thousand Colours of Sunset.
Watch video of 5th movement – Sanctus and Hosanna – which was sung by Yate Choral Society at their Charity Concert on October 21.
Click here to learn more
Premiere of Requiem will be performed on March 10 2018 at St Mary's Church, Wotton-under-Edge. It will be performed by a new choir, the Arcus Singers, conducted by Geoff Wickham.
The latest Outlook magazine - Oct-Nov 2017
Our Churches