what a beautiful world...
reflecting a Creator we can know...
welcome to Sodbury Vale Churches...
trusting God for our future
It's Crib Festival time at St.John's Church, Chipping Sodbury!… Our Theme this year is "Jesus – Prince of Peace". Expect to see a lot of doves hanging around!    See details 
The event covers five days – Nov 29-Dec 3 – and includes a wide range of activities. Local school children will be actively engaged with special events during the daytime but public viewing is available from 10am-5pm (except for Thursday Nov 30 when there is a communion service at 10am followed by public viewing from 11am).
Donkeys will be in the church during Friday and Saturday mornings. There will be a handbell ringing workshop (Saturday) and music from Chipping Sodbury School. A special toddler morning on Friday Dec 1 from 9.30-12 noon) and Nativity in Action dance display by the Kathryn Hurley Dance Academy at 4pm on Victorian Day Saturday Dec 2 when public viewing is from 10am – 7.30pm. Jonathan Crow will also be playing organ music. Download a brochure for details. Entry is free but there will be opportunity to donate to the Winston's Wish charity for bereaved children.
Our Crib Festival
The Advent season will soon be upon us. For us this means the Nativity Crib Festival which runs for one week at the end of November.
How can you participate? Not just by coming and bringing your family – but by loaning a crib scene that you may have at home.
Here is the programme of events – and here are details for registering a crib to loan.. Visit the Crib Festival page for further details..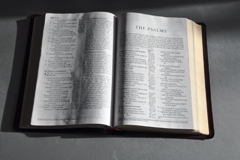 Need some help in knowing how to get started with reading this amazing book?
Click here for special help from the Bible Society.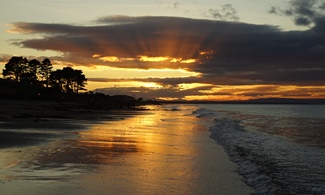 Our SVB organist Jonathan Crow has been inspired to write his own Requiem – Thousand Colours of Sunset.
Watch video of 5th movement – Sanctus and Hosanna – which was sung by Yate Choral Society at their Charity Concert on October 21.
Click here to learn more
Premiere of Requiem will be performed on March 10 2018 at St Mary's Church, Wotton-under-Edge. It will be performed by a new choir, the Arcus Singers, conducted by Geoff Wickham.
The latest Outlook magazine - Oct-Nov 2017
Our Churches