What a beautiful world...
Reflecting a Creator we can know...
Welcome to the Sodbury Vale Benefice...
Trusting God for our Future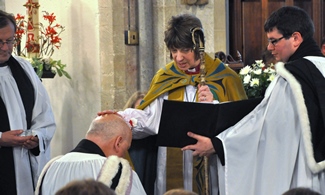 Installation Service
The church was packed for the installation of the Rev Canon David Bowers at St John's Chipping Sodbury on Wednesday 13th July. The institution was performed by the Bishop of Gloucester, Rachel Treweek, and the induction by the Archdeacon. It was a memorable occasion…
David Bowers writes...
I am writing to introduce myself as your new Rector and to say how much Judith and I are looking forward to settling in and being part of local communities…
We are called as Christians to reflect God's love and hospitality to all people. For me this means we always seek to be inclusive and generous in our welcome to all.  We also seek to be collaborative in recognising that all God's people share in the work of ministry in various ways. It also means that we are outward-looking, both locally in our communities and as part of a worldwide family.
(You can read the full text of his introduction in the July-August 2016 issue of Outlook (p.7)).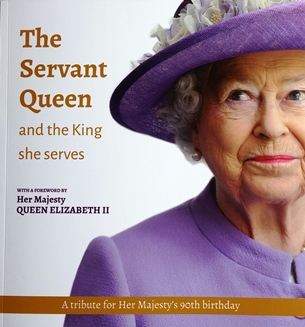 Our Servant Queen
We are grateful to have a queen who is so much loved and admired by her people. A delightfully illustrated and well-written book has been published to celebrate her 90th birthday. It talks powerfully of the Christian faith that drives and sustains her. The 64-page book will be made available free in church, or they can be purchased on-line at cpo.org.uk/thequeen or by phoning (+44) 01903 263354. A wonderful gift for children or grandchildren!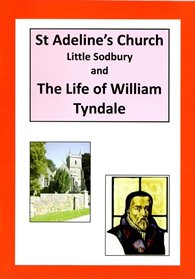 In Sodbury Vale we have a very rich history. It is carried through the stately homes and historic sites – but also through our churches. St. Adeline's in Little Sodbury is one such church, closely related to the Manor house and Sir John Walsh, a close friend and courtier of King Henry VIII. It was William Tyndale who was engaged to be their tutor in the early 16th century. While there he received his call from God to translate the Bible into English. Michael Stephenson has written up this story in a fascinating booklet St Adeline's Church and the Life of William Tyndale (20pp)
People are always moving into the area and are looking for a new church home. We warmly welcome you and invite you to contact us if you need help and cannot find what you need on these pages.
What are churches good for – apart from Sunday services? A lot of other activity goes on in churches throughout the week – and we want to do more for the communities we serve. StorKies is one of them – a toddlers group on Tuesday mornings at St John's CS. Michael Palin has produced a short video – 50 Things – for the National Churches Trust… Can you think of 50 things?
Giving our Children a Good Start
Aren't children wonderful? That's why we firmly believe in the need for providing them with quality education in the Christian context while building strong ties between education and church, We do this through three local primary schools, and also by taking weekly Open the Book sessions which the children love.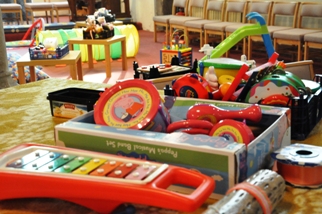 Toys in Church!
That's right! Every Tuesday morning StorKies meets catering to families with young children up to the age of four. There are heaps of toys to play with, and stories to listen to – together with Mum, Dad or with the team of helpers. Its purpose is to encourage literacy skills and social skills through playing together. See the Calendar for details.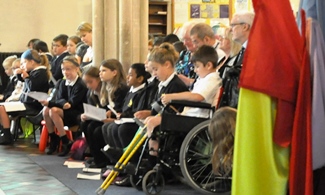 Our Calendar shows all the events planned for this month and beyond. Weekly notice sheets that you may have missed can also be downloaded here…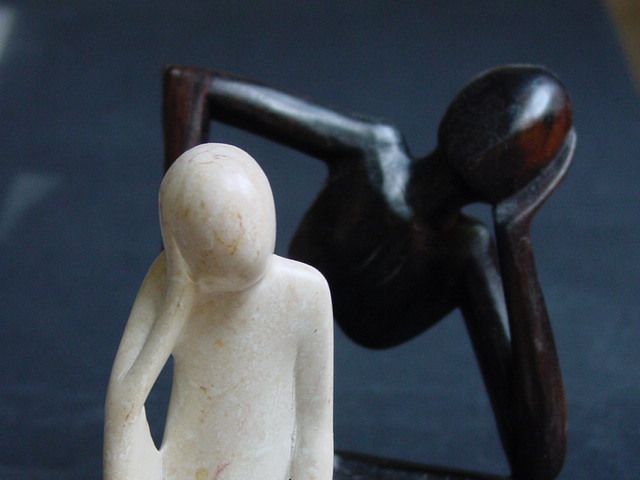 Pause for Thought....
Things you never hear in church:
Hey, it's my turn to sit in the front row!
I was so enthralled I never noticed your sermon went 25 minutes over-time
I love it when we sing hymns we've never heard before
Nothing inspires and strengthens my commitment like our PCC meetings
Since we are all here, let's start the service early…
Our Churches